RadX MV4000A Motorized Film Viewer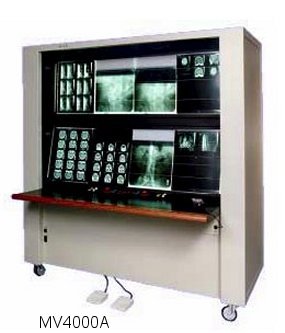 Excellent system for multi-study evaluations.
The MV4000A provides a unique independent belt system that allows one belt to move while the other remains stationary. Thus, the radiologist can scroll through an unlimited number of the patient's earlier films while the current radiograph remains constantly in view. Each belts holds 200 14"x17" films for a total capacity of 400 films viewed 4 over 4.

Improving radiologist efficiency.
The optional AutoSelect System adds the ability to quickly move to a different frame, while the optional foot switch provides "hands-free"belt movement.

Dimensions: 69"W x 74"H x 41.5"D with shelf extended.


BACK
info@benchmark-imaging.com
1-888-244-0017
Benchmark Imaging Group